Book a table
You can eat at Sturehof until 02.00. We often have a crowded dining room so the
best way to get a table is to book one.
Are you 9 people or more? Contact us at: info@sturehof.com
For any questions, please contact us by phone 08-4405730
Food & beverage at Sturehof
Sturehof, which opened in 1897, is a modern social hub in central Stockholm and is in the centre of Stureplan. A brasserie with Swedish influences, self-produced ingredients, and a vibrant cultural scene, Sturehof opens in the early morning to late at night, 365 days a year.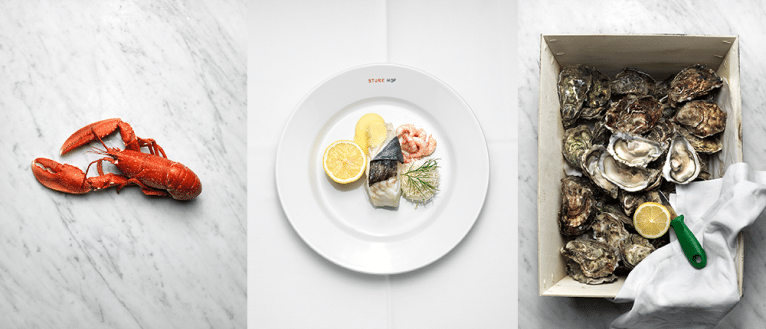 When it comes to the food at Sturehof, we believe the best results are achieved when the preparation is handled with knowledge and love, in combination with a thoughtful process when preparing the ingredients. We take the concept from farm to table to the next level by shortening the time it takes between the harvesting of ingredients, and the catching of the fish – to the point that the food that is served on our guests' plates. For us this means that we have developed, over the course of several years, our farms at Ulriksdals Värdshus, by acquiring our own fishing boat, SM4 Tarona, and our own fish prep facility. We don't have to work with intermediaries to get the best fish. Our ingredients do not have to travel unnecessarily, and this makes the food better for both our guests and the environment.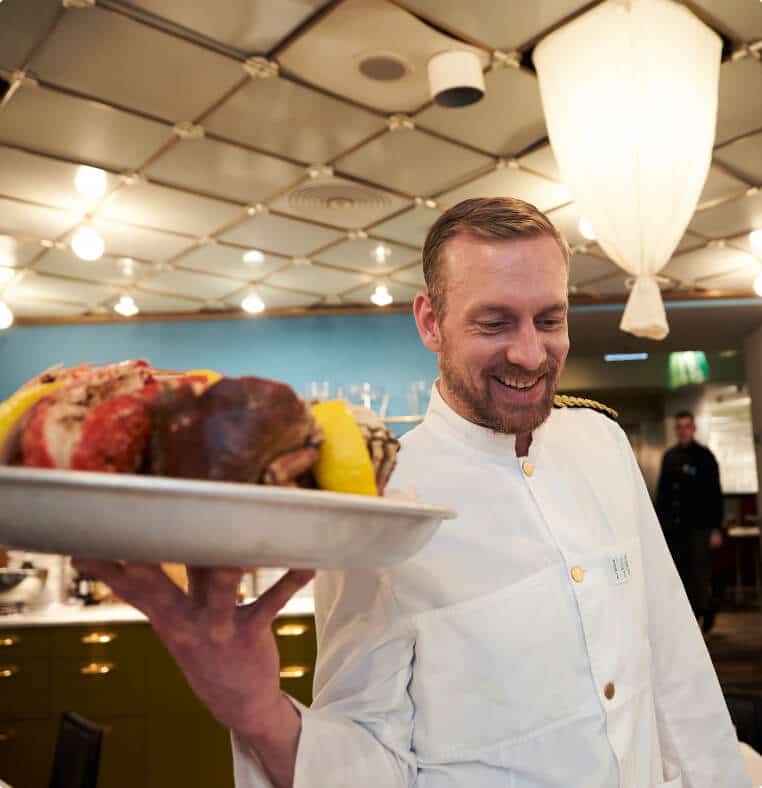 The experience of dining with us is a central part of Sturehof, and our guests can always count on eating food cooked by knowledgeable chefs in the kitchen, world-renowned staff in the dining room, and some of the country's best sommeliers who have constructed the wine list. An experience that our guests will remember for a long time.
Sturehof has always had a close relationship with both the art and design worlds. This can be seen not least in the dining room where design, choice of materials, and works of art harmonize and create an inspiring and lively environment. Over the years, we have collaborated with several artists and interior designers to create a memorable atmosphere on the premises. Ernst Billgren has been involved in creating the fish on the walls of Sturehof that can be seen in Mellanbaren and they are part of the permanent exhibition. In addition to the permanent art, we have around six exhibitions per year and the installations in the gallery are updated about twice a year.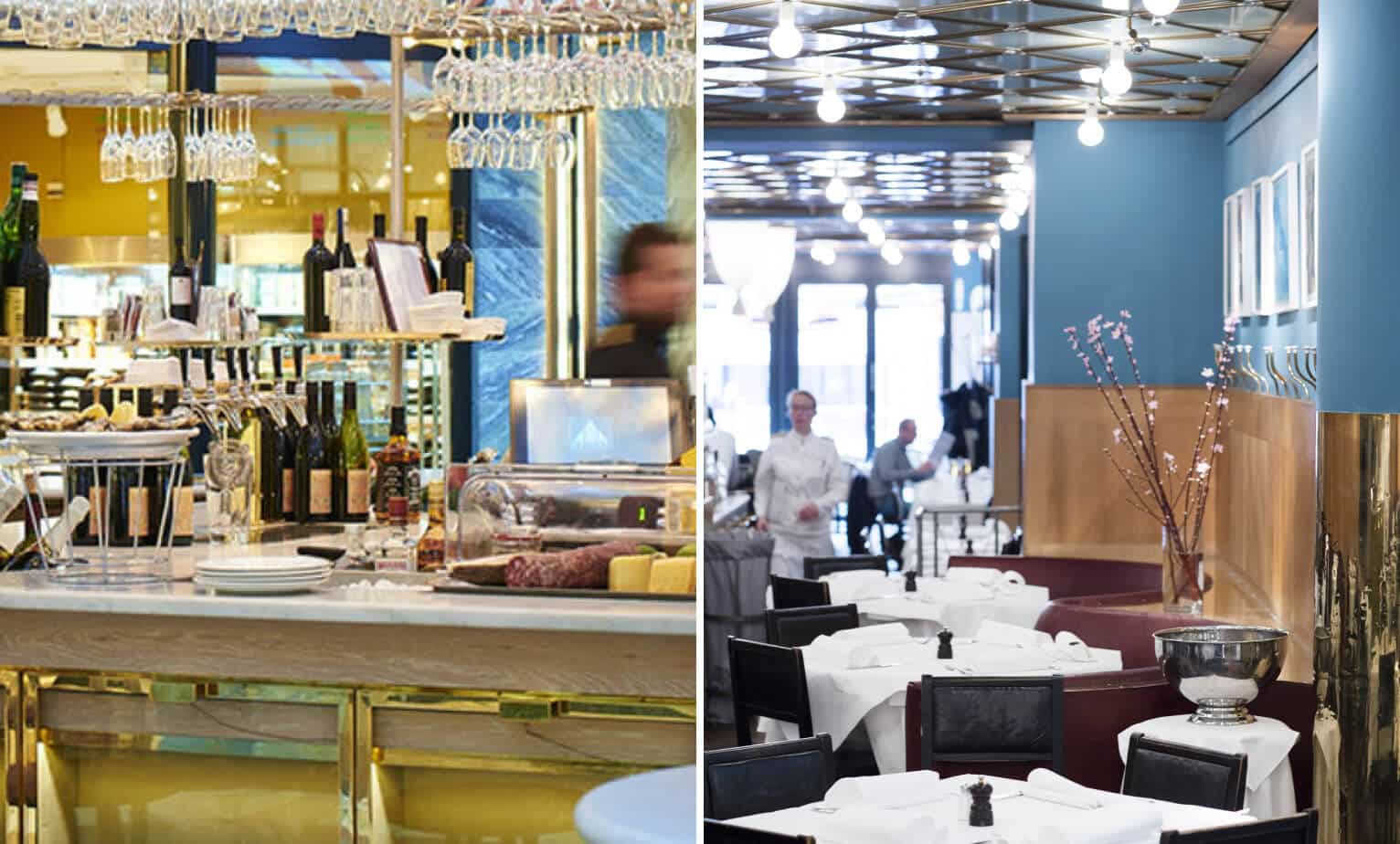 In the dining room of Sturehof people gather to experience world-class food, art that moves and an electric atmosphere that you won't find anywhere else. A classic brasserie that cares about Swedish cuisine - with a modern feel and an attempt to make an impression on all the senses. The menu follows the seasons and there's something for all tastes and budgets. The wine list is one of the best in the country and has been carefully curated by our experienced sommeliers. They also love to pair the right wine for each dish so if you can't or don't want to choose for yourself, just ask.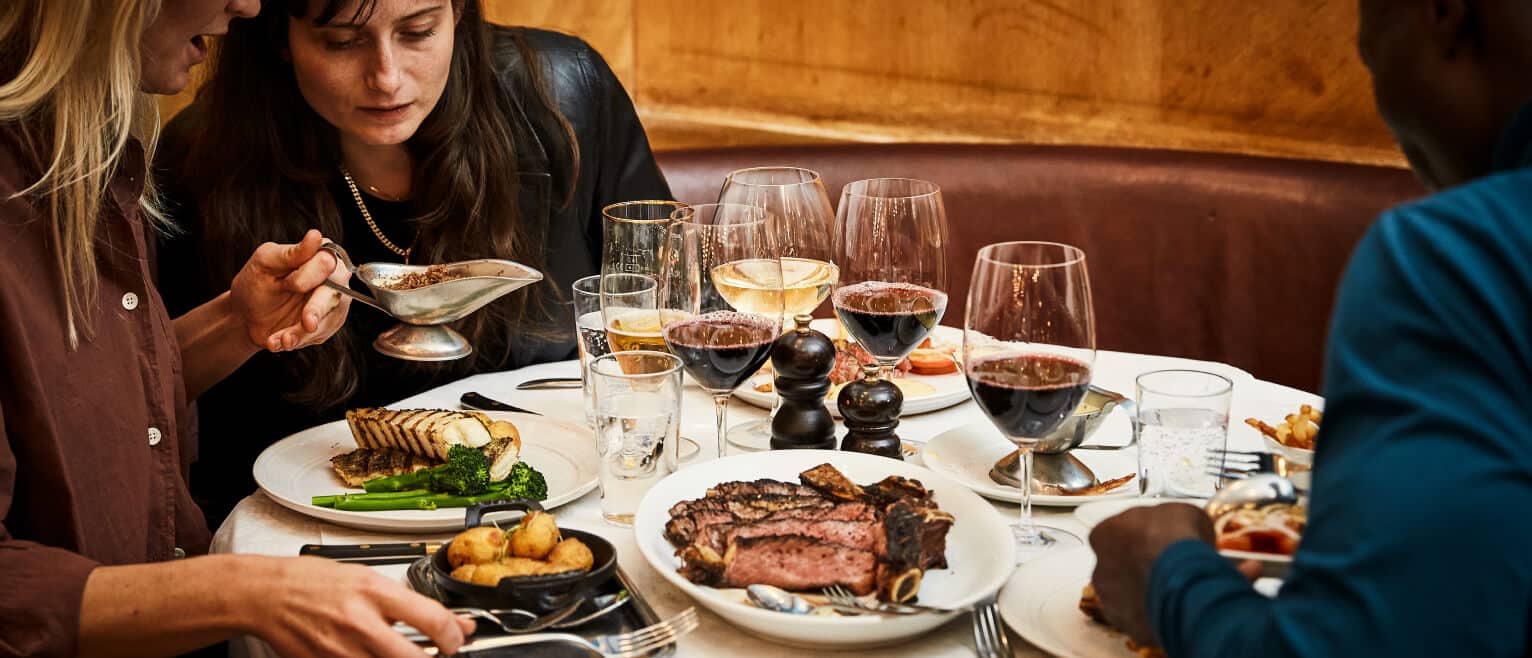 The bar is an experience strong enough to be the goal of any evening but also the perfect extension of a long dinner in the dining room. The room is spacious and intimate, and the bar follows the dance floor, so it is always easy to get refills. Here you will find everything from businessmen to cultural people who want to experience DJs who play the latest music and are exposed to interesting new artists.
Stureplansbaren is just inside our entrance and is often considered to be the face of Sturehof, as well as an integral part of the square outside - a vibrant meeting place with a good atmosphere for guests who want to see and be seen. People gather here for an "after work" and many of our diners have a drink at Stureplansbaren while they wait for a table. The bar is known for its wide selection of drinks and spirits.
Mellanbaren at Sturehof is a classic meeting place during lunch, afternoon, and late evenings. It's a place where you can enjoy our food in a relaxed and laid-back environment, and a favourite dish among our visitors is Sweden's tastiest Toast Skagen.
Sturehof Matmarknad (Sturehof food market) is the extension of a unique restaurant. A place where you will find fresh, high-quality ingredients, and inspiration for anyone who enjoys the finer things in life. We offer fresh seafood, meat, vegetables, delicacies, and various accessories prepared by our chefs. We would love to help you find the best ingredients for dinner – we offer carefully selected ingredients from our beloved restaurant dishes that you can cook in 15 minutes, as well as a range of ingredients for an entire dinner. Sturehof matmarknad is the perfect place for all people who want to spark their creativity and add a little luxury to their lives.